Hand crafted cutting boards, display boards, platters, cheese boards and bread boards, AND HAND PAINTED ROCKS
All of my boards are hand made from gorgeous, naturally colored hard woods. Prices vary depending on the size, shape and wood, typically running between $50- $85. Special order boards will cost more. Shipping on most boards is $10- $15.
All rocks are hand chosen and painted by request. Size is around 3- 4". Cost: $20 per rock. Shipping on rocks is between $10- $15 depending on amount and shipping location. LIMITED TIME ONLY.

Ambrosia Maple Bread Board SOLD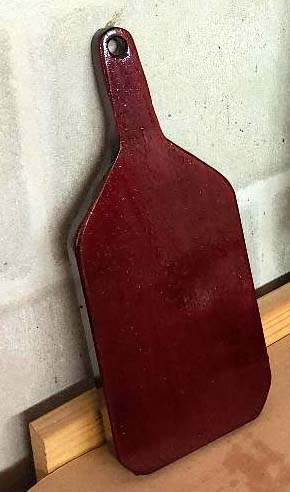 Purple Heart Cutting board $20 SOLD

Paela Bread Board SOLD
INQUIRE WITH ME REGARDING SIZES or
SPECIAL ORDERS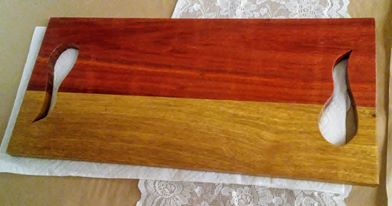 Bloodwood and Limba serving platter $80 SOLD