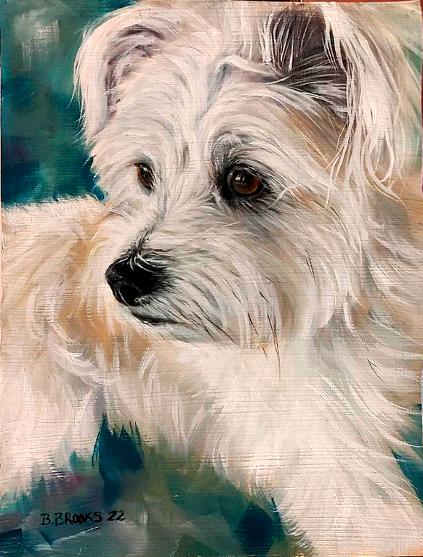 COMMISSIONS TERMS: 50% down (non-refundable) at the time you commission the work, and the balance due upon completion & your acceptance of the art. I will ship the painting after the final payment is received. shipping costs are extra.
PAYMENT PLAN OPTION: 50% down, with the balance split into monthly payments. I accept Venmo, Pay Pal, and personal checks.
TIME FRAME: normally 8- 10 weeks to complete a painting (depending on size, complexity, and my work load), plus 3 weeks for drying and varnishing before it's shipped. Up to 4 weeks for a drawing.
PAINTING SURFACE: I paint on prepped MDF board, and Alan paints on gallery wrapped canvas, cradled wood panels, or MDF. See Alan's work at www.jayandalanbrooks.carbonmade.com
http://www.jayandalanbrooks.carbonmade.com
**We will donate a portion of all sales to the Monroe County Humane Society to benefit our friends at the Monroe County Animal Shelter**
HOLIDAY SPECIAL ON PENCIL DRAWINGS!
$125 (one pet), $10 s/h
Sale runs through Dec. 1, 2023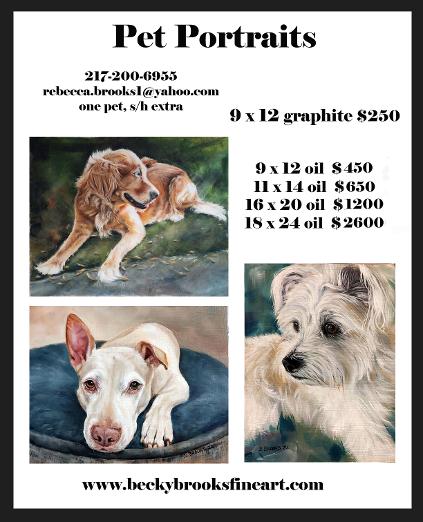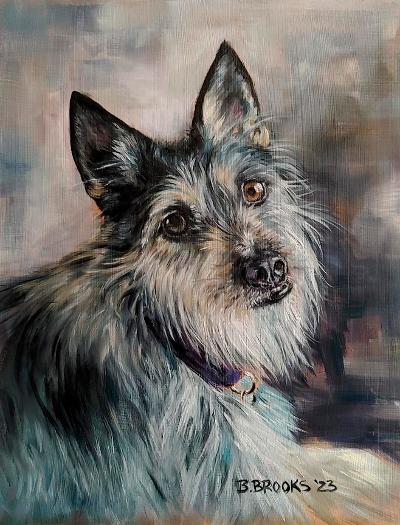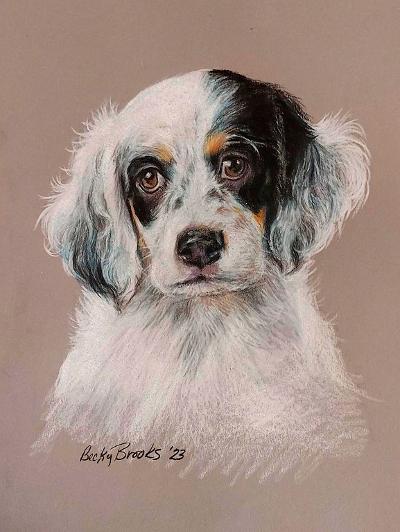 "Ruby." Prismacolor on toned pastel paper.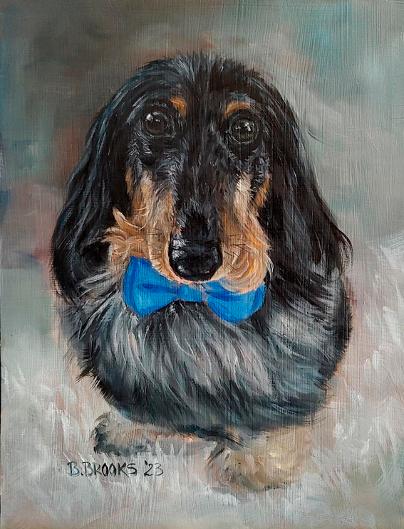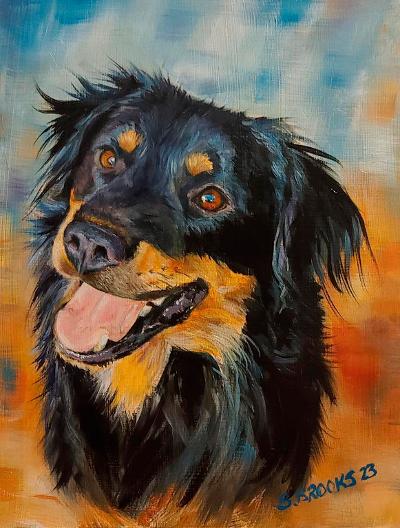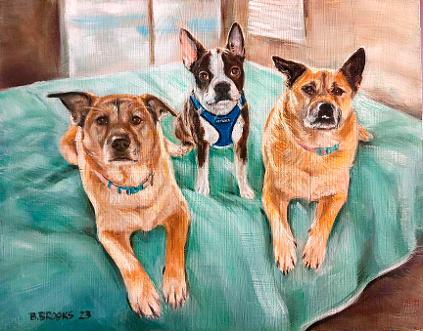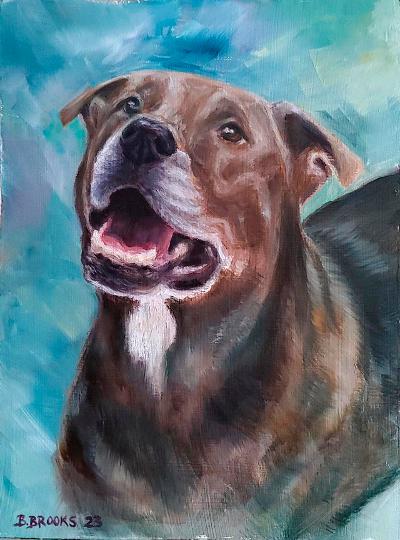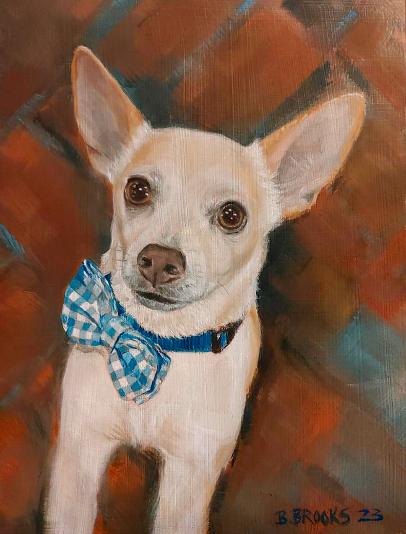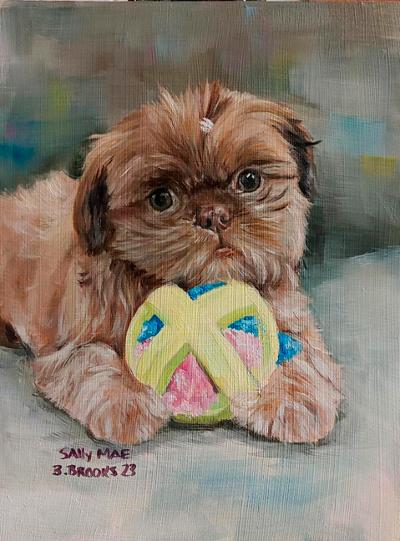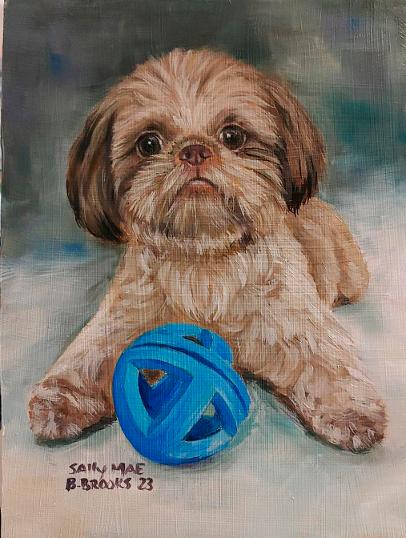 "Baby Sally" "Adult Sally"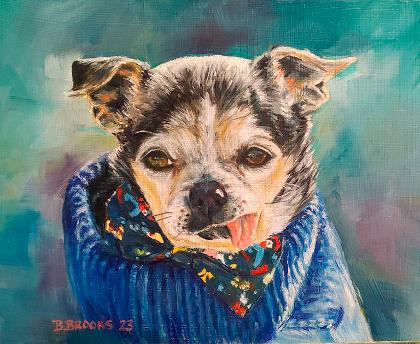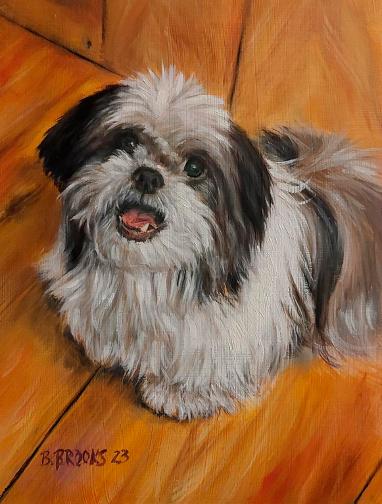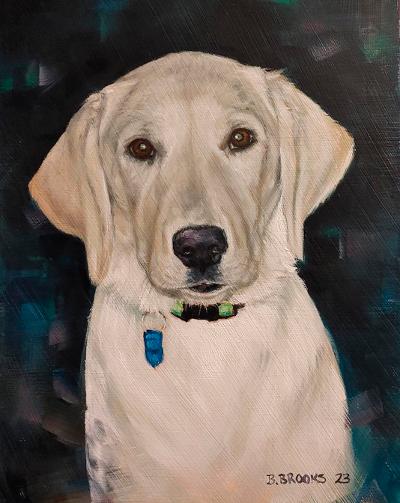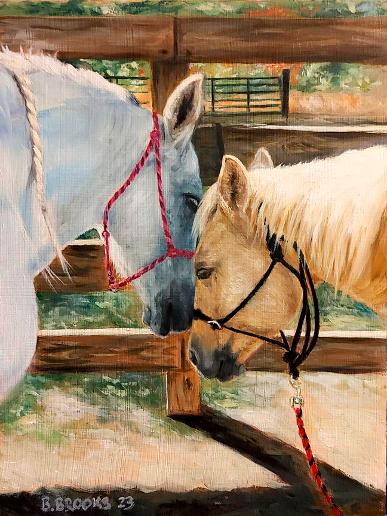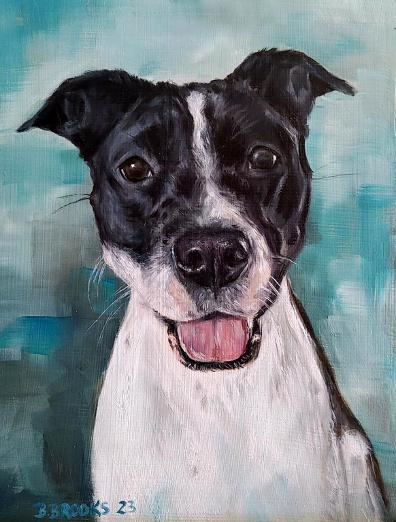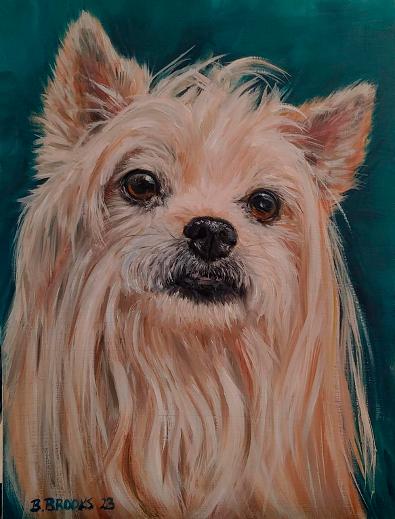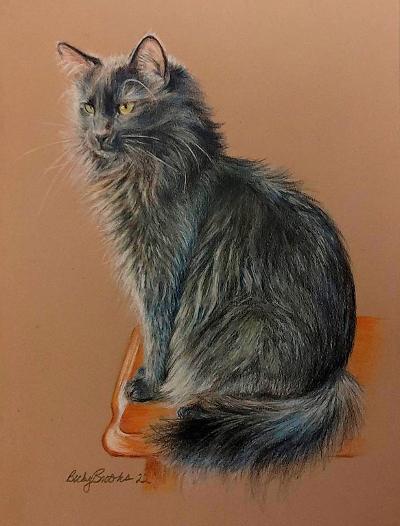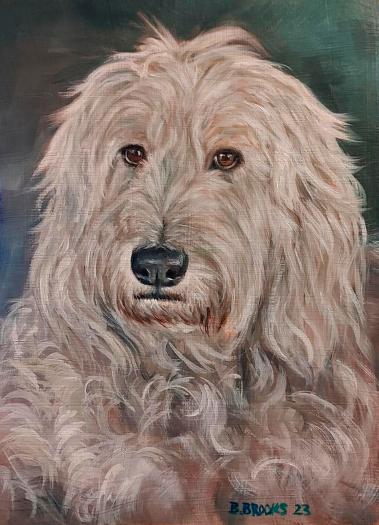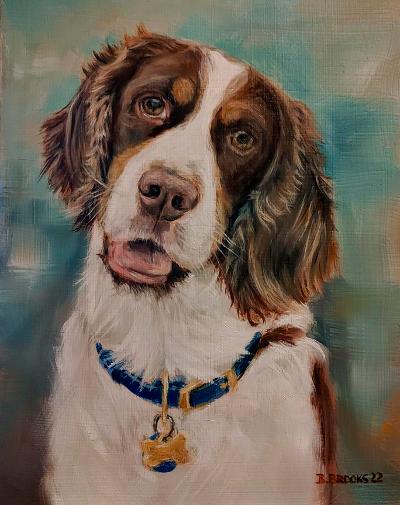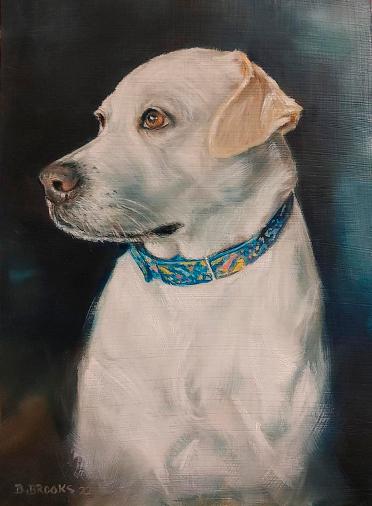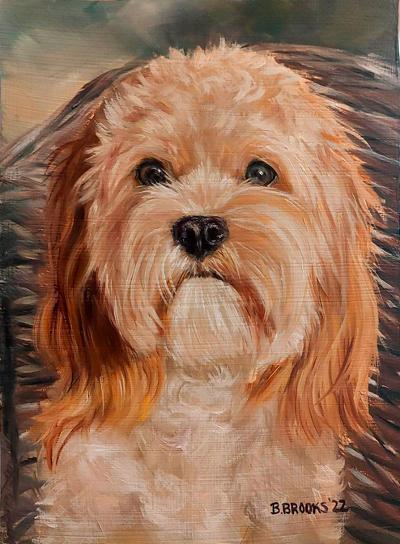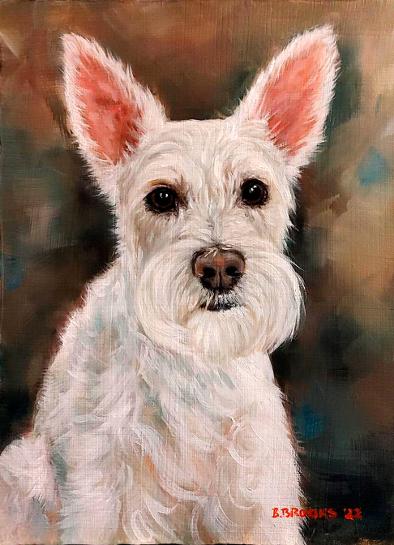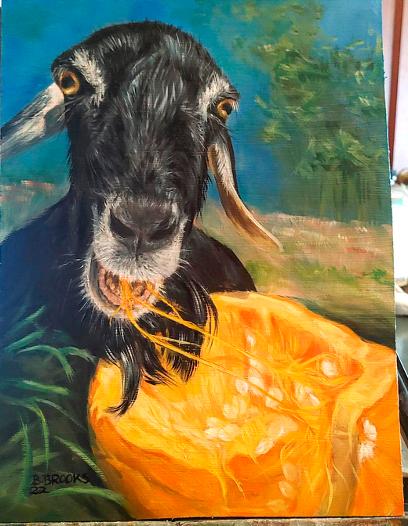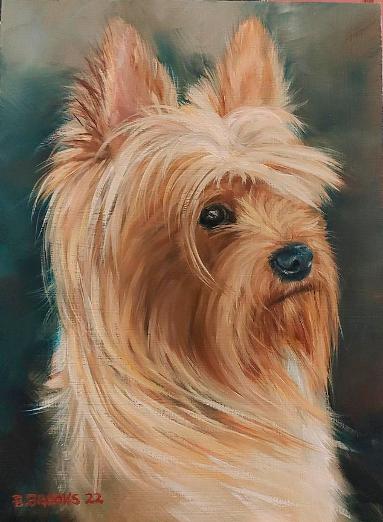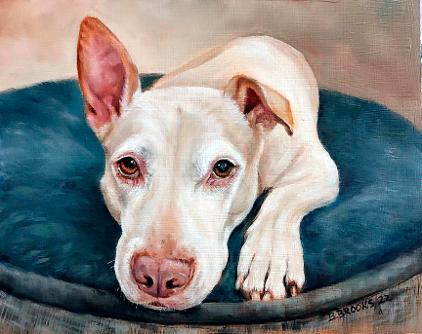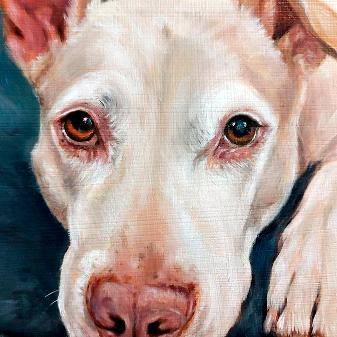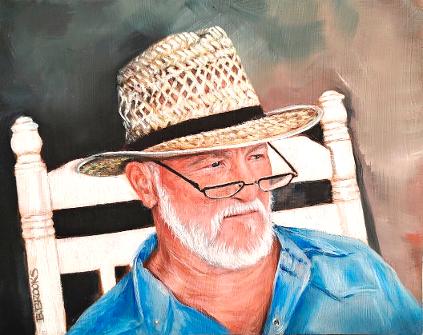 Portrait of the Artist's Dad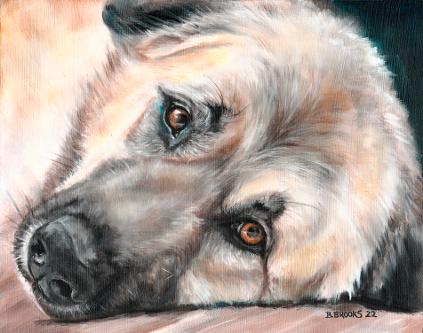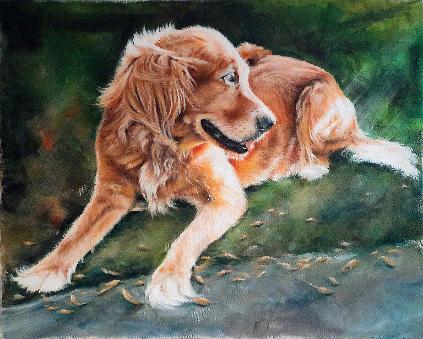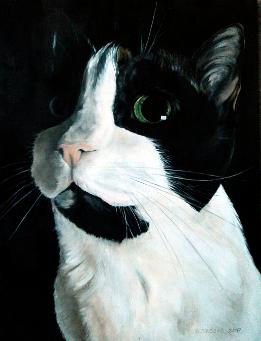 "Trudy." "Rainbow Kitty."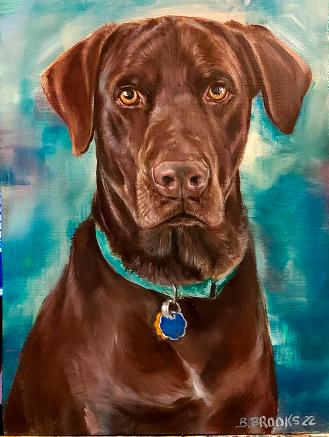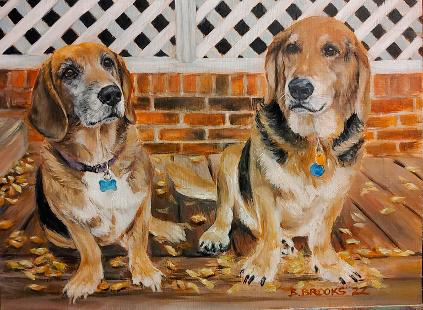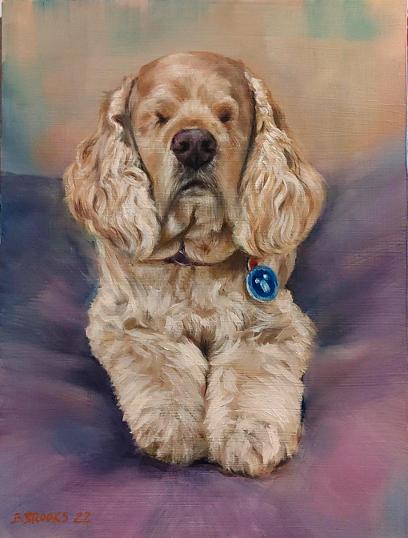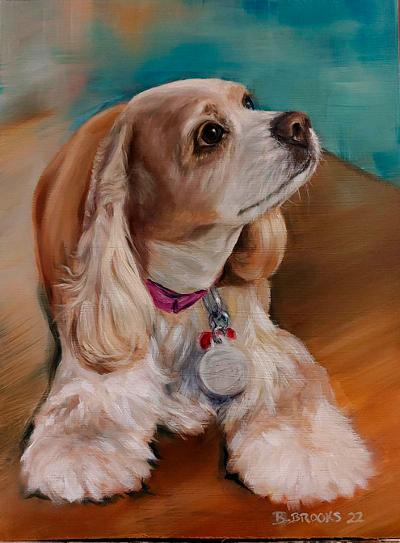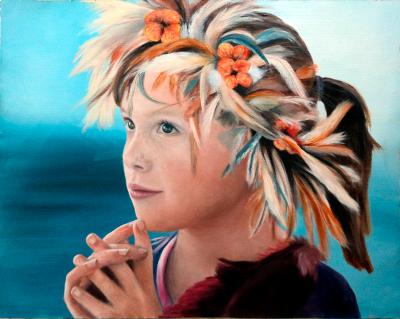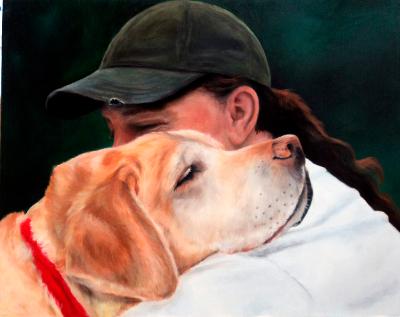 "Megan." "Jeff and Hemi."